So, do you really need a coach?
And are they worth paying for?
I love that 'Ikigai' concept – don't you?
But do you really need a coach – to help you find your 'sweet spot' in life?
Well, according to Bill Gates – founder of Microsoft 😉 . . .
Everyone needs a coach. It doesn't matter whether we're a basketball player, a tennis player, a gymnast or a bridge player.

We all need people who will give us feedback. That's how we improve.
And Eric Schmidt, CEO of Google says:
Every famous performer has a coach. Somebody who can watch what they're doing and say, 'is that what you really meant?'

A coach gives you perspective – and that's the one thing none of us are good at – seeing ourselves as others see us. So a coach really helps.
Okay, coaching helps, but do you need to pay for it?
Well, that depends.
A friend or family member might be able to help you achieve what you want. But the value of their help will depend on:
The time they can devote to supporting you
Whether they have the experience and skills to coach and
Whether they have the knowledge you want for the area you're working on.
If they can't give you all three of these things then paying for some time with a really good professional coach could pay real dividends.
It's also worth knowing that simply sharing your goals, with family and friends, is unlikely to help you achieve them.
Yes, that might sound counter-intuitive but the evidence is that it's generally counterproductive as we saw here
So, what should you look for in a coach?
There are as many views on this as there are coaches in the world – and there are literally hundreds of thousands of those.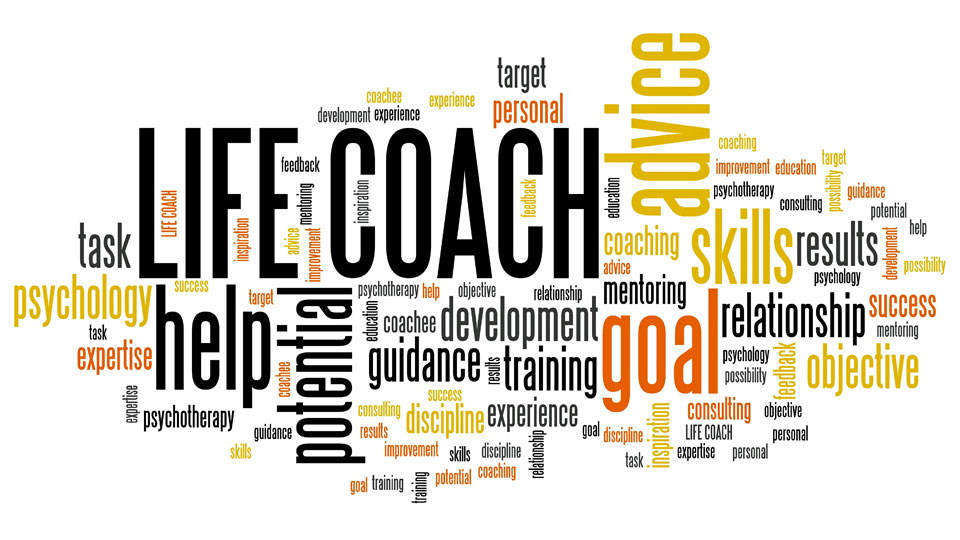 But one of the best answers I've ever heard comes from Dan Coyle, best-selling author of 'The Talent Code'.
And he suggests you should, Choose someone who listens intently to you.
Look for someone who:
• Genuinely wants to help you figure out what you want.
• Loves to teach the fundamentals of what you're learning about.
• Can give you short clear insights.
• And has plenty of real-life experience.
Who to avoid as a coach
Coyle's guidance on this is also invaluable – and I agree totally agree with what he says here.
avoid anyone who reminds you of a courteous waiter
People who just want to keep you comfortable and happy are useless as coaches.
We simply don't learn much when we're in our comfort zone…
… and that's one of the problems of relying on a friend or family member as your coach.
They can often be too 'soft' on us.
Or, sometimes they're too hard 🙁
Either way, their views will seldom be balanced or objective.
So, whatever you do, choose a coach who encourages you to get out of your comfort zone.
You're going to need that if you're going to 'achieve more' of what matters to you.
But find someone who knows how to do this nicely, with compassion and with a smile!
Bad tempered dragons and pushy automatons are unlikely to help you that much 🙁
Choose someone who listens
Whatever you're aiming for, you need someone who can sit quietly and genuinely listen to your concerns and your ideas…
… as well as nudging you into more action when you need it – from time to time.
You won't have any problem finding someone who will talk at you – with their own pre-conceived ideas about what you should be doing.
But that's really not coaching and that 'should' style won't help you over the long term.
More on that troublesome word here
The truth is that very few people really know how to listen
But hold out for this – because that's what you need.
Here's my summary of what makes a great coach
So, a great coach will work with you as an equal – and as a friend. And if there's one quote to sum up great coaching for me – it's this.
A great coach is your 'sounding board'
They'll give you a safe place to 'explore' and talk through your challenges and your ideas for your life.
And that's where the magic happens.
It's in those conversations that you can discover what REALLY matters to you.
What you really want for yourself and your loved ones for the medium and longer term.
How might I help
Well, if you really want to change things in your life, but you're not sure where to start, then my form of life coaching could be a game-changer for you.
You see, many of us spend a lot of our time (and money) trying to overcome what we consider to be our weaknesses – trying to get good at stuff we're not interested in.
But that makes no sense at all.
Life is easier (and more fun) when we stress less about those weaknesses and work with our strengths and passions.
And that's my starting point.
To learn more about my coaching contact me here
And just tell what sort of help you're looking for.
Thanks for dropping in
Paul
If you'd like to stay in touch – and get more ideas for achieving more of what matters to you.
Join my Facebook Group or sign up to my Newsletter using the links below 😉
as a thank you, I'll send you my '5 Steps for planning your Financial Freedom' … and the first chapter of my book, 'Who misleads you about money?'

And, for more frequent ideas (and more interaction) …join my facebook group here

Finally, please feel free to share your thoughts in the comments below
You can comment as a guest (just tick that box) or log in with your social media or DISQUS account.