Workshops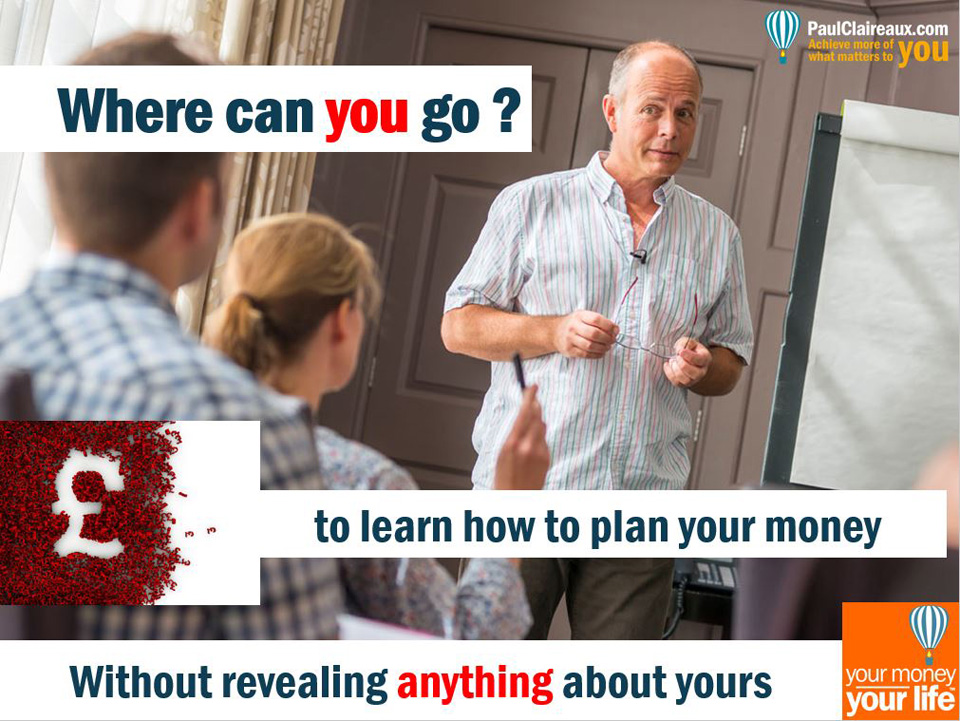 "Let's make it easy (and FUN) to learn about money"  🙂
Hey there,
I'm guessing that you've come to this page because you're looking for help.
So, let's see if we can find you some.
Perhaps you want to understand a bit more about money – so that you can make better decisions about it?
Or maybe you need a new relationship with your money – one where YOU have more control?
And where you AVOID the 'money mistakes' that most people make!
You might be fascinated by this idea that you can map out your OWN path to financial freedom.
And it's true – you can – and it's really quite easy when you know how.
Or perhaps you simply want to get YOUR MONEY – connected to what matters in YOUR LIFE?
And that's exactly what you can learn at the workshop
Well, whatever it is . . .
. . . if you're looking for solid guidance on planning your money for the long term . . .
(And you want to learn from someone who will NOT try to sell you any financial products)
. . . I can probably help.
I'll even show you how to 'rate' any investment, that anyone puts to you – before you jump into it!
And I'll teach you how to build a fund of thousands of pounds for the price of a coffee each day!
What next?
Well, if this sounds interesting . . .
And as soon as we've got enough numbers to make a workshop viable – I'll set one up.
In the meantime – if you'd like to get a 'feel' for what goes on at my workshops – just take a look at this video.
Yes, it's a few minutes long . . . but it will help you decide whether this sort of learning is for you.
What's more, you'll get to see all the key points from my acclaimed book, 'Who can you trust about money?' . . .
. . . so you'll start to see how (precisely) other people can mislead you about money . . .
and how we quite often mislead ourselves 😉
8 minute video
Show me a shorter video
Okay, I know, we're all in a hurry these days.
So if that's you, click one of the coloured button links below.
Each one takes you to a SHORT video page to explore a challenge we all face with money.
Just click on any button below – that interests you.
Why financial products are the LAST thing you need 
How to master your money & make better decisions about it
How the Newspapers get it wrong about pensions
How to replace fear & confusion with confidence & control
How YOU can avoid the 'overcharging' advisers
Knowing WHO to trust – for guidance on money
How FREE seminars can cost you a fortune
Excerpts from the workshop – short version
Now, I hope you've found something of interest here.
And, if you'd like to learn more about any of this – just come along to one of my workshops.
It would be great to meet you.
And, you never know . . .
. . . this might be one of the best investments you ever make 🙂
Click To Tweet
and you can book with confidence because . . .
. . . these workshops have a money back guarantee !
Details on the links above
Okay, so that's all from me for now.
Thanks for dropping in.
And I hope to meet you at one of my workshops soon.
They really are a LOT of fun 🙂
In the meantime, please help yourself to my FREE download
"The 5 Steps for planning your Financial Freedom"
it's FREE when you sign up to Newsletters
And I'll send you a chapter of my acclaimed book too!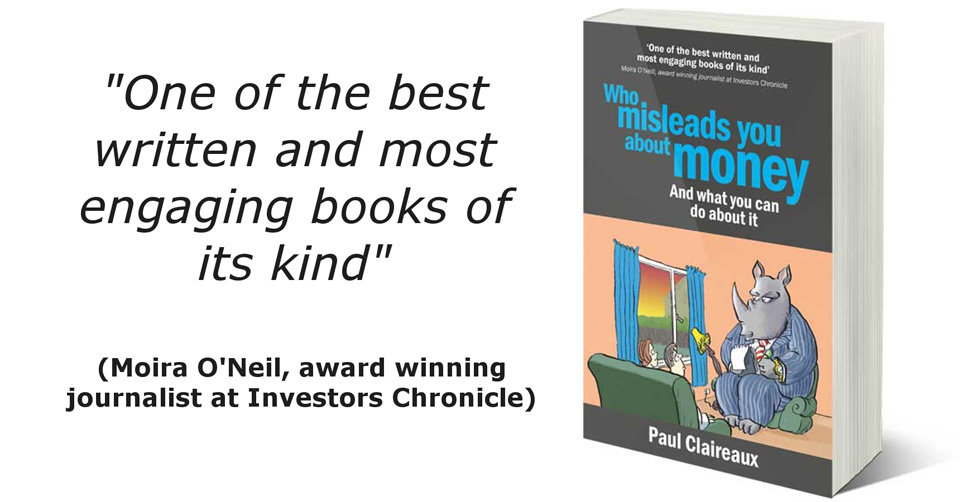 Okay, let's Go