Why most advisers don't want you
And how you can learn to do this yourself
If you want great quality financial advice at an affordable price you are going to struggle to find it.
And that's especially true if you're not very wealthy OR you don't have a super high income.
The reason for this is simple and it's the same all over the world.
Most financial advice firms don't want you as a client!
Yes, I know that sounds mad but that's simply how this industry works, let me explain.
You see, most financial adviser (or wealth management) firms charge fees which are calculated as a percentage of your 'funds under advice'
They call it the FUA (funds under advice) business model.
I've also heard some call it the FUG (funds under guidance) model…

which, I have to say, is quite amusing 😉
Now let's be clear, these FUA or FUG charges are not to cover the cost of managing your funds.
No, there are other charges for that – and those charges are levied inside the funds you hold.
These FUA / FUG charges are for ongoing financial planning advice.
They might also be levied to cover some kind of fund re-balancing service, if you need it… but that's another story – let's try and keep things simple here.
Now, because adviser firms, quite reasonably, seek to maximise their income, they obviously focus on getting more funds under advice (more FUA)
So, they focus their attention on wealthy people.
And, if you're not one of those people… well, most of them won't really want you as a client.
The numbers are EASY to understand
An adviser (who does not discount their FUA fees for large investments) will charge:
Annual fees on a £500,000 portfolio of 20 times the amount they'd charge on just £25,000.
So, many of them market their services as being 'exclusive' for higher net worth (HNW) clients.
Many of them simply don't want clients with less than say, £250,000 to invest.
And some set even higher thresholds!
Of course, this 'exclusivity' has nothing to do with the quality of advice being offered.
It's simply their way of focusing on clients from whom they can "extract" the biggest fees.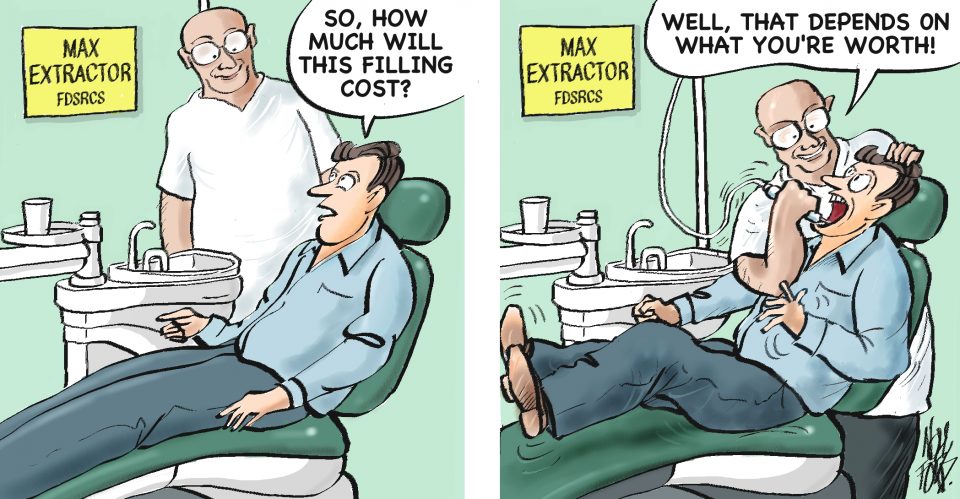 I often say that these advisers survive on wealthy people who don't understand percentages!
And, in my experience there are quite a lot of those 😉
Here's my summary of the 'typical' adviser target client – together with my own 'ideal client' for my educational and coaching services.
Okay, now you might not care about the wealthy getting ripped off.
In fact – it might even bring a smile to your face 😉
But I must tell you, this is nothing to smile about.
The fees taken by overcharging 'wealth' managers do not, generally, go to charity!
And this does affect you because it means that most advisers – are spending all their time working with wealthy people.
So, they're NOT available to you.
The fact is that most people (and no, it's not just the wealthy) don't have a clue what good quality / fair value financial advice looks like.
And this situation plays into the hands of rogue advisers who hide abusively high 'charges' – or who sell crazy risky schemes to unsuspecting customers.
This is known as the knowledge Asymmetry problem.
They know that you don't know . . .

what they're talking about. . . 

. . . so it's easy to fleece you
Is this a NEW problem?
No – this dysfunctional market has been around for years.
It just changes shape a bit as the regulator tweaks the rules.
But the same old games still get played and sadly, thousands of people get caught out by hideously high charges every day.
So are all financial advisers bad people?
Absolutely not !
There are some very good financial planners out there – doing a good job at a fair price.
Your challenge is to learn how to find one, if and when you need one.
Some advisers will work on fixed fee basis if you ask them to.
And that's more like the way other professionals work, like your accountant or solicitor.
Of course, you may not like paying fees for advice at all – but I can assure you that good advice will pay for itself many times over. So, it's worth having.
You just need to get clear on exactly what you're paying for.
And you do NOT want to let 1% or more of your money get extracted from your funds each and every year . . . 
. . . if you're not getting anything for it!
There's plenty of that game going on – and it can extract thousands from your funds over time – more on that here.
Want to learn more?
To learn how to find good advice at a fair price . . .
. . .  and what else to look out for when you're saving or investing your money
just come along to one of my workshops.
It'd be great to see you and, if you'd like to see what we get up to, you can catch a flavour of them here.
The workshops aim to arm YOU with the information you need to make much better decisions about your money.
There are no hidden catches and I don't sell financial products.
This is about education pure and simple.
And if I'm not running any workshops when you want to learn- just book me up for a bit of one to one coaching. My terms are here
Support the campaign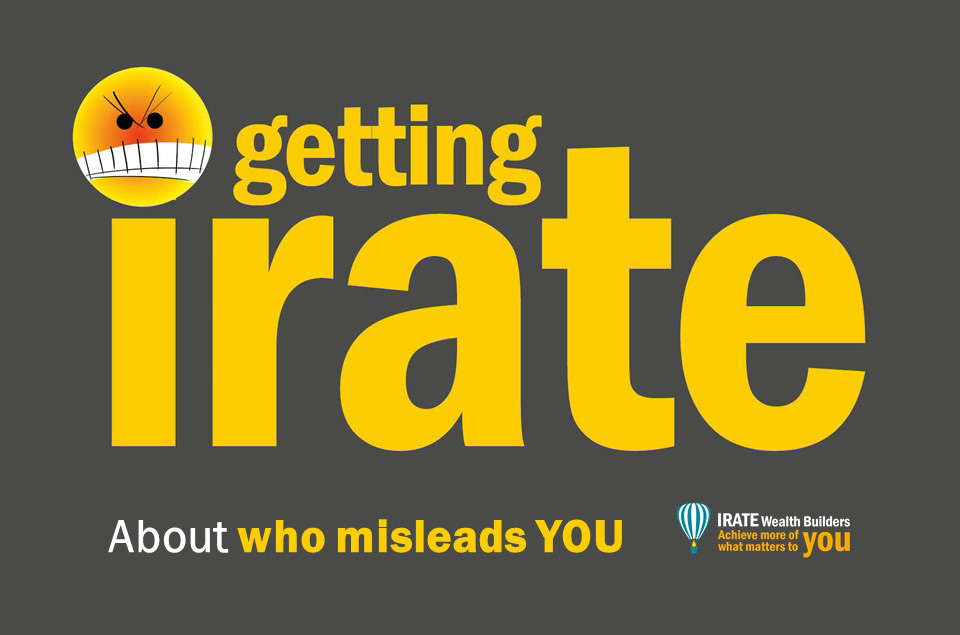 If you want to learn more about how I'm trying to turn the world of financial advice upside down – head to my press page here.
And if you'd like to help me to get the financial services industry serving YOU – rather than helping itself to YOUR MONEY . . .
. . . let me know in the comments below.
I'd love to hear your thoughts on this.
Invitation to advisers
Please can you shout out  – if you're a good adviser who's prepared to advise 'middle income / middle wealth' people on a fixed fee basis
People need to hear from you.
Thanks
Paul
Please share your thoughts in the comments below. You can log in with your social media or DISQUS account OR
To "post as a guest" – just add your name and that option will pop up.
For more ideas on money and life
Join my Facebook group here
Or sign up for my newsletter
With which you can also have my '5 Steps for planning your Financial Freedom'
and the first chapter of my book, 'Who misleads you about money?'
All free of course 🙂