When is a good time to invest?
Does timing matter at all?
Is it ALWAYS a good time to invest?
Well, some advisers will tell you it is…
Like Ron the Rhino here in this cartoon strip.
Indeed, some will positively encourage you to invest your money… after the markets have already risen a lot.
And that's certainly when most people invest their money as the evidence shows.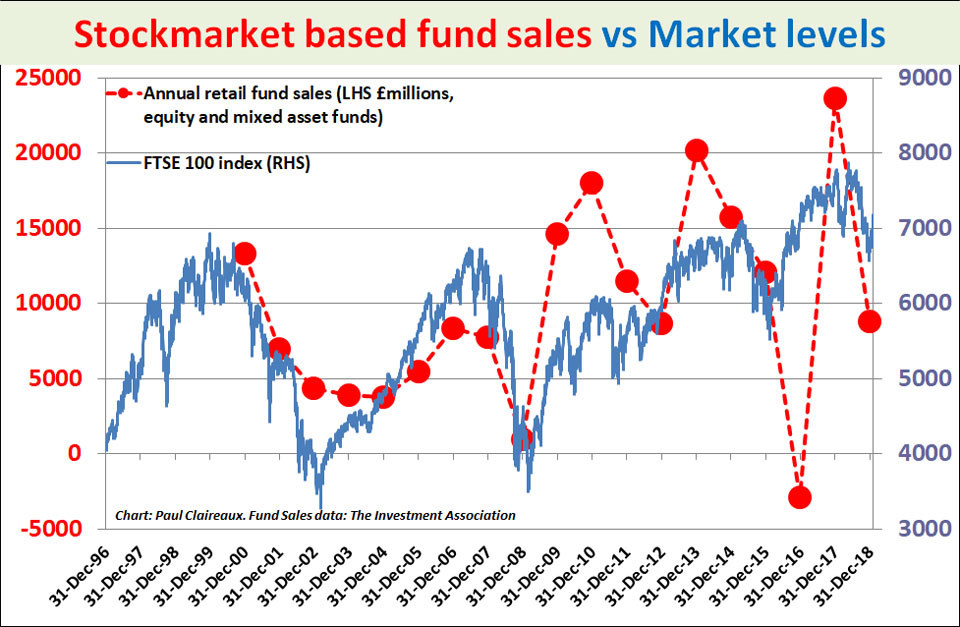 Here's the key thing to remember
If the markets are "expensive" (on valuation measures) when you go into them,

you're likely to struggle to make much money from them – even over the long term.

… and you might expose yourself to a lot more risk than you think.
Evidence here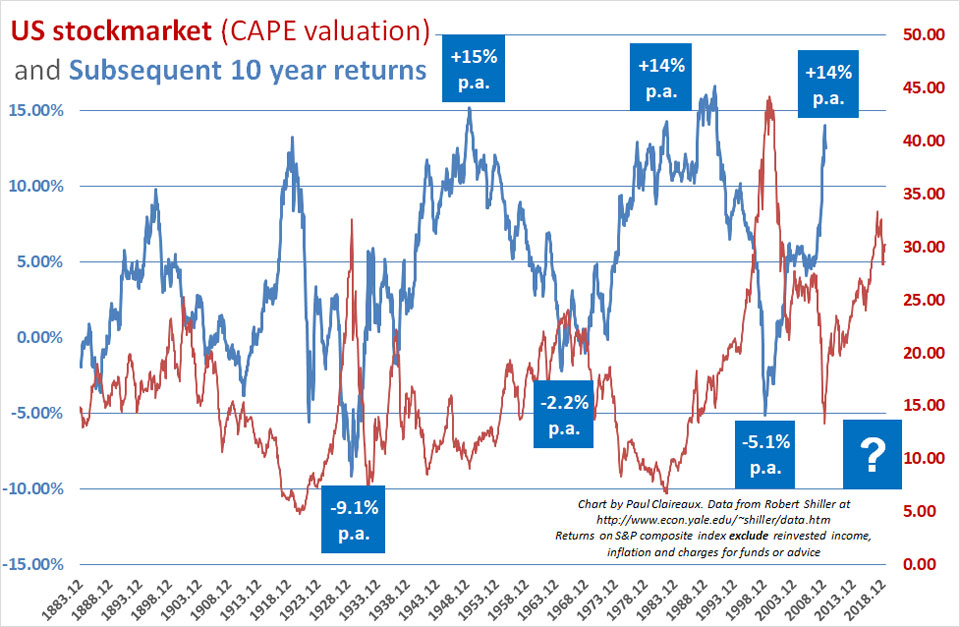 So, beware of advice from cheery-chump, Ron the Rhino types
It might work some of the time – but it's really quite risky at times like now.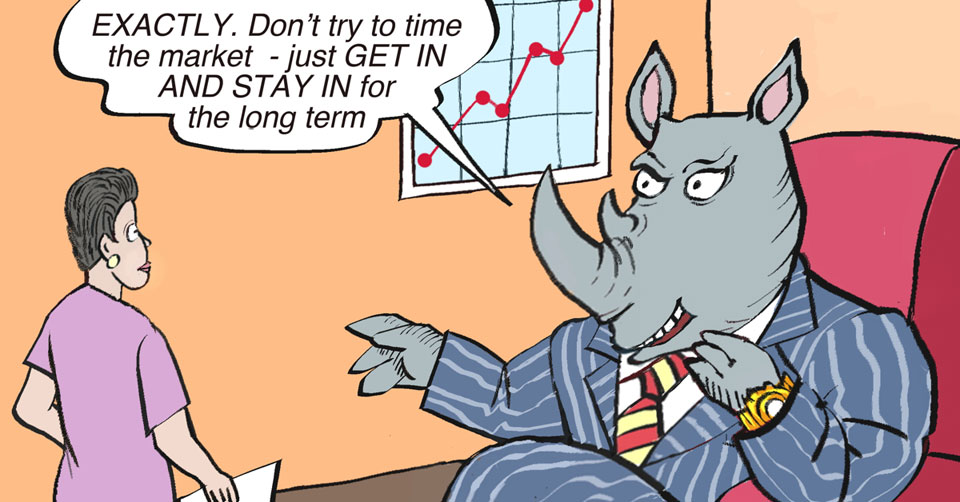 Japan is just one example that proves them wrong
Here's the Japanese stock market index (Nikkei 225) since 1985.

Bottom line – Find a good adviser
To be clear, whilst I criticise bad financial advice, I do believe that many advisers do a good job… and I generally recommend that people take financial advice.
However, we must recognise that it's not easy for an individual adviser (and even less so larger adviser firms) to change the investment advice they give from time to time – to take account of both:
The attitude to (and capacity for) risk of their client AND
Any particularly extreme valuation levels that might occur (in bonds or shares) from time to time… perhaps as a result of emergency low-interest rates 😉
So, many advisers tend to ignore point 2… which means you should pay more attention to it.
Here are some articles to get you started:
Learn how some advisers will mislead you into staying heavily invested at all times
Learn about the CAPE – a useful market valuation tool 
And if you'd like occasional updates with even more of these solid ideas…
…to make more of your money and earn more of it too…
…just sign up to my Newsletter… 
…as a thank you, I'll send you my '5 Steps for planning your Financial Freedom' … and the first chapter of my book, 'Who misleads you about money?'
Thanks for dropping in
Paul
And feel free to share your thoughts in the comments below
You can comment as a guest (just tick that box) or log in with your social media or DISQUS account.