Get more confident about money
In this VIDEO (above) you'll learn how you can get more confident about your money.
The truth is that there are a lot of negative emotions around this subject.
People get fearful, confused or just plain bored by all this money malarkey – the pensions, the investments and all that jazz.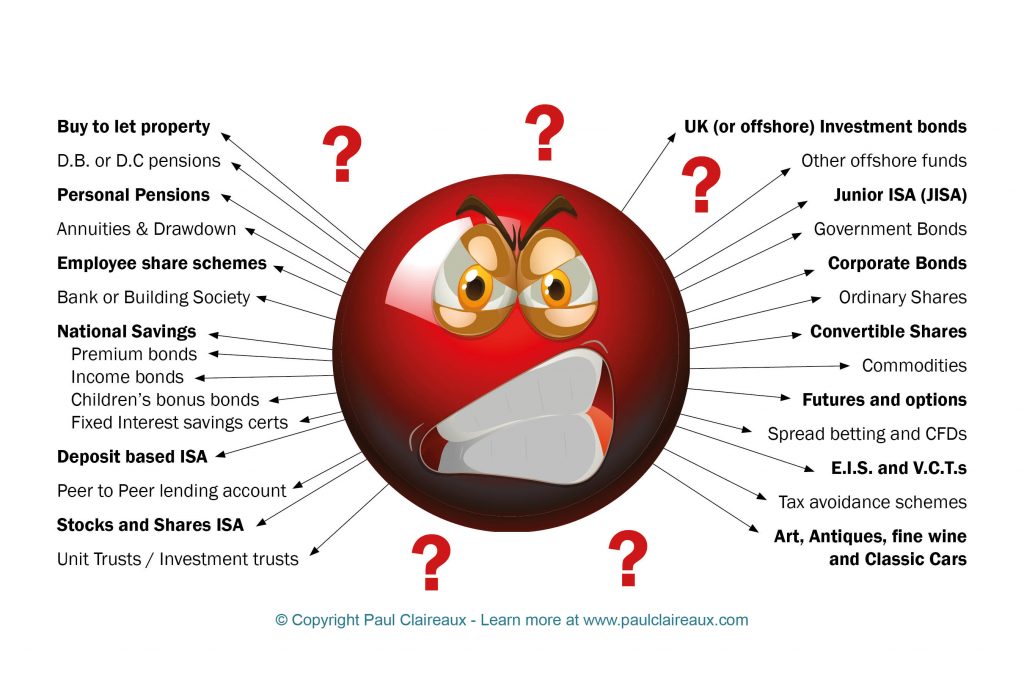 And let's face it – the way some advisers talk about money is deadly dull.
They happily pepper their discussions with complex terms and TLAs . . .
. . . oh sorry, I mean three-letter acronyms 😉
So it's quite normal to find feelings of mistrust, anger and anxiety around money management.
Indeed, research shows that a quarter of us are literally terrified about managing our finances and . . .
one in seven of us would rather visit the dentist than talk to a financial adviser!
Click To Tweet
So, we quite often deal with these unpleasant feelings – by avoiding the subject altogether.
Money really is the elephant in the living room.
Click To Tweet
And that's precisely why I've developed this one day educational workshop.
to help you learn in a safe environment . . . 
 . . . and to have some FUN along the way too.
Here are some real delegates from one of my workshops.
The truth is that with a few simple lessons . . .
. . . you really can gain enough knowledge and confidence 
to take a lot more control of your future money plans.
Just come along to a workshop to find out
It'd be great to see you there
Bye for now
Paul
If you'd like me to keep you posted on available dates for workshops – sign up to my newsletter here
I'll also send you the '5 Steps for planning your Financial Freedom' (FREE)
Subscribe