Can you rely on the newspapers?
For guidance on planning your money?
Watch that video (above) to learn why you can't rely on the newspapers for guidance about money
Of course, it's not just the newspapers who will mislead you around money
The bad news is that there's NO newspaper, NO magazine, NO blog article, NO App and NO book – including my own (and that's one of the best) 😊. . .
. . . that will give you a ready made plan for your money.
Actually, that's really GOOD news
because it'll save you thousands of wasted hours reading !
This is the nature of personal financial life planning (the clue's in the name) it's personal 🙂 
So, you need to learn a solid process to build a solid plan that will work for you
Of course, you can (and most people probably should) use a financial adviser to help you with this. But even if you do, you still need to know the fundamentals around investing and pension planning.
And that's because you'll want to 'check' that the advice you're getting is good – and what you're being charged is fair!
Click this image for more on that !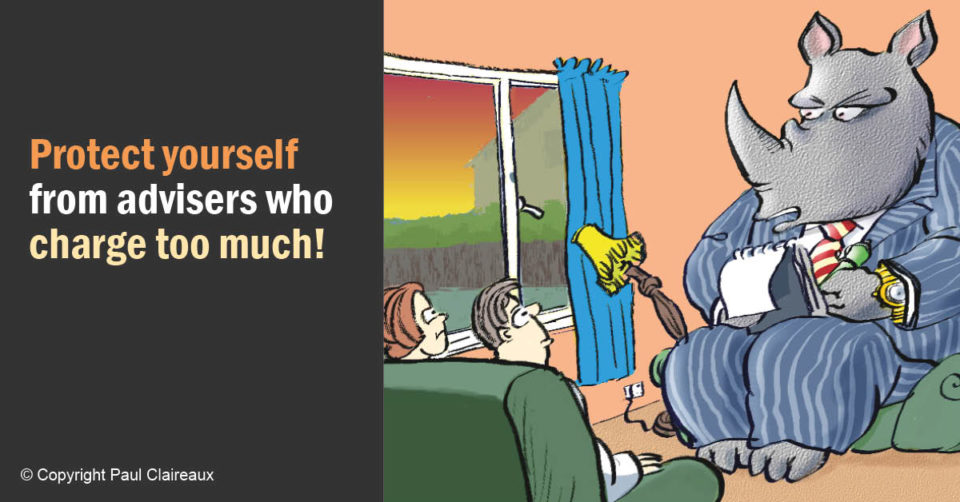 Here's the transcript of the video above
Wouldn't it be wonderful if the newspapers could help us to spot a Scam or Financial Scandal – before it hits us.
But they can't do that – they can only tell us the bad news, after it's happened.
But I wonder . . .
Surely they can help us to plan for our future?
Well, I guess if you look hard enough, you might find the odd article that'll help you with that.
But you'll need to check it for accuracy because they often get the facts wrong – especially with tax and pensions.
And some newspapers focus only on the scary stories and the financial scandals.
Of course, those stories might help  them with their circulation but they only add to our confusion.
And you've probably seen their favourite 'scary' headline . . . about the impossibly high cost to fund a decent pension.
This is the one where they show you a table which tells a 30-year-old (for example) that they need to save £10,000 a year – or more – just for a modest pension.
Yes, that's right £10,000 a year
That's what we're told, week in week out, in the money sections of the newspapers.
And that might be one reason why . . . 

. . . a lot of people save nothing at all 🙁
But here's the really scary thing about these scary headlines.
They're wrong!
You really don't need to save that much to build a decent fund for your later years.
In fact, that 30-year-old could build a fund of £250,000 – just by saving £3.30 each day.
That's the price of cappuccino.
Want learn how to build your own financial life plan?
It'd be great to meet you and you never know, this could be one of the best investments you ever make.
All the best for now
Paul
Feel free to post your comments or questions below. You can log in with your social media or DISQUS account or to "post as a guest" – just add your name and that option will pop up.
And, for more ideas for building and protecting your wealth
Join my Facebook group here
or sign up to my newsletter
For occasional updates and some free downloads including:
My '5 IRATE Steps for planning your Financial Freedom'
and the first chapter of my book, 'Who misleads you about money?'
All free of course 🙂
PS to my good quality financial journalist friends
Obviously, I'm not looking to undermine YOUR work – this is about those others 😉
And I do understand the problem you face in this complex area.
Especially if the numbers you receive from the 'experts' are not always 'balanced'.
So, if you'd like my help – in getting more balance . . .
And I'll help if I can.
Paul