Achieve more of what you want
Simply by changing one word you use
We've already seen how most people fail on most of their personal goals and explored seven ways to help you achieve more of yours.
Here, I just want to share one of the most powerful ideas I've ever found for getting more done.
You might well be shocked by its simplicity, but like many fundamental truths, it's a very old idea.
That quote in the picture above comes from Jeremiah Seed who died c. 270 years ago, and I suspect we knew this truth hundreds or thousands of years before that. We just tend to forget this stuff in our super busy, always-on, world, right?
Change your language
No, I don't mean talk in a foreign language, although it's wonderful if you can. We can access a much richer human experience with words from other cultures – an idea being explored by Oliver Burkeman and friends on BBC Radio 4 here.
All I want to suggest here is that you change one word in your day to day vocabulary to 'soften' your message.
I know this idea sounds too simple to be true, but the evidence comes from the world's most highly acclaimed experts in how our minds, and specifically our motivation, work for and against us.
Who am I talking about?
Dr Steve Peters: Psychiatrist, author of 'Chimp Paradox' and 'mind coach' to the multi-gold medal award-winning British Olympic Cycling team
Dr David Burns: Psychiatrist and author of the book 'Feeling Good' – which has sold millions of copies, is acclaimed by health professionals and has improved the lives of many thousands of people, including mine.
So, what's the word you need to change?
Well, this troublesome word is embedded in the 'rules' we're given, by parents, teachers and bosses throughout our lives.
Our constant exposure to this word can lead us to self-sabotage our efforts when we use it on ourselves too.
The problem word is 'should'

(and its opposite – shouldn't)
Using these words can seriously damage your chances of ever achieving your goals.
As Dr Burn's points out, we create unwanted expectations of ourselves and others with the should / shouldn't words, so they're seldom the right choice.
Even in a life-threatening context, we probably won't want to hear what we 'should' do – we'll want to understand our options, with the likely choices being to fight, flight (run) or freeze (hide) to work out our best option quickly.
Similarly, in our daily work, we need to understand what we 'must' do to get the job done and know what we 'could' do to gain an excellent performance rating from our boss or customer.
But who likes being told what they should do?
Are you stressed about your 'should do' list?
Have some of the things on your list been given to you by (or are an implied expectation of) your parents or guardians?
Or are they based on some dusty old religious books?
Or are they the rules of a famous guru, written down in their 'best selling' book, or taken from their supremely expensive seminar?
More on the value of gurus here
Whatever the source, are you sure your 'should do' rules are robust?
Do they all stand up to serious, scientific scrutiny in the modern world?
Many do not, as we can see beautifully illustrated by Sam Harris here.
So, if some of your 'should do' rules make no sense, and do no one any good, perhaps you 'should' 😉 question why you follow them
Personally, I don't obsess over any one 'rule book' to review my future plans. I just read widely to search out solid, evidence-based ideas which could help me – and my family, friends and clients – to achieve more of what matters to us.
This site is my collection of those ideas.
The key is freedom of choice
The truth is that most of what we do each day is discretionary.
We have a choice about the respect we show to others, in person or in our digital spaces.
We choose whether to respect ourselves – with what and how much we eat and drink, how much we exercise and how we spend or save our money.
Know anyone who likes being told what to do in these areas?
No, I don't either.
Telling someone what they 'should' do is a recipe for failure – and most reasonable people know this.
Yet, we tell ourselves what we 'should do' every day!
Why are we surprised by the resistance we have to our own instructions?
I know it sounds odd, but we really do have (at least) two characters in our heads, and they tend to argue a lot about who's in control.
So, it's useful to learn how to deal with the very powerful, short-term-pleasure-seeking 'Chimp' side of our brain, which you can do by reading Dr Steve Peter's excellent book, Chimp Paradox – listed with some of my other favourite books here
Being told what we 'should do' can create anxiety and can contribute to Impostor syndrome with worry that we're not good enough, if we fail to deliver on the 'should do' list.
Being told what we 'should' do pushes against our most fundamental need for self-determination, our 'last Freedom' as Viktor Frankl described it.
We really do crave 'freedom of choice'.
So, why would we use language that tells us we don't have any?
Having choice (which by definition we all have on our 'discretionary' tasks) is one of our four core motivators says behavioural Psychologist, Scott Geller – in this wonderful short talk. His other three keys to motivation are Competence (Mastery), Community (Purpose) and Connectedness (relationships).
Take a look.
Luckily for us, the research is consistent on this motivation question too.
Dan Pink, in his brilliant book 'Drive', highlights a similar core set of motivators:
Here's an excellent animated video outline of his book. And this includes the additional Insight that beyond a certain point, financial rewards don't motivate us – they can even become counterproductive!
Just use a different word! 
When we stop to think about this word 'should' – it's clearly quite dangerous.
You might think it suggests you have some kind of choice about the goal you're considering – whether it's to eat less, exercise more, save more money… start writing that book or start that business you've been thinking about for years.
But it really doesn't say that at all, does it?
Saying 'I should' be getting on with this or that simply means,
I'm feeling pressured to do this,

but I've decided not to do it, 

for the foreseeable future.
Otherwise, I'd say 'I will do this thing' – and put a date in the diary for when I'll start, right?
Or…
I could choose to be clear about the fact that I'm not going to do this thing – for a while.
Clarity is a very good stress reliever.
The last thing we need is an un-started 'should' task gnawing away at our self-esteem every day over many months or years 🙁
What 'could' we do with this 'should' word?
That's easy to answer, just stop using it.
Stop saying 'should' and start saying 'could'
The word 'could' is a much gentler (and more persuasive) word to use when thinking about the challenges and possibilities facing us.
We could even rename our 'to-do list' as our 'could-do-list' !
You'll be surprised at how you'll achieve more when you remind yourself that you have a choice.
I'm not suggesting you give up on any work that's important to you.
Indeed, I'd encourage you to review your task list against an urgent/important scale.
Surely, most of us could cut down on some of these (urgent?) activities?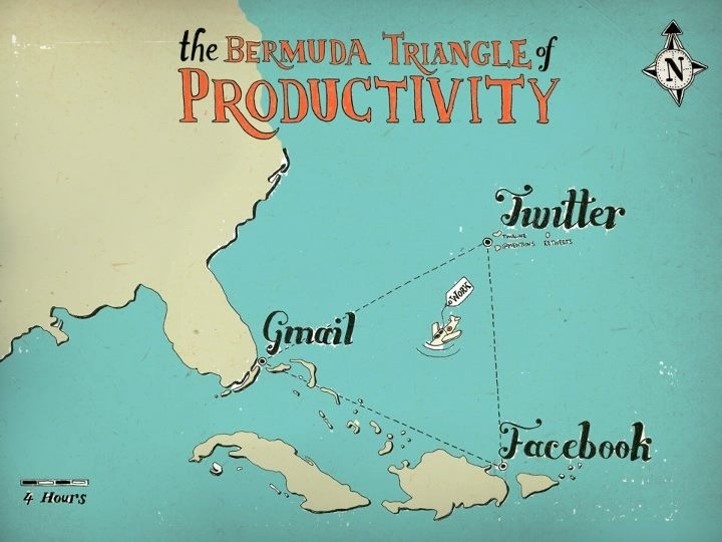 I'm not suggesting you use your 'could' list to procrastinate on your important life goals…
Although, as Frank Partnoy reminds us in, 'Wait: The art and science of delay', most decisions (big and small) can benefit from taking more time – whether to reduce your costs or to find a smarter idea.
What has this got to do with your money?
Well, the truth is that most people are stuck on this 'should' word – around their financial life plans, so, don't worry if you are too, but here's the funny thing…
Most people I meet (and I meet a lot) 'rave' about the work I do; they love the idea that I 'help people to understand their money and make better decisions about it – without selling them any financial products'
They also love this diagram that I sketch out for them – to show them how easy it 'could' be – to make sense of their personal, unique, long-term money challenges – by connecting their money to the things that really matter in their life.
Typically, what happens when I meet someone is that they look at this and say,
OMG, I really need to sort this out

I really SHOULD talk to you
Yes, honestly, this is what happens, virtually every time and whoever I talk to – including ALL of my many suppliers over the years too.
In fact, the only exception to this was Noel Ford (my cartoonist) who said,
"OMG, I really could have done with talking to you… 40 years ago"
'Well, Noel is retired now' 😉
Yet only a fraction of people I met ever followed up with a request for coaching or to book onto my low-cost workshop, to learn how to sort this out. (That's why I now focus on financial education writing)
Those I've helped have valued it enormously, but it's only a fraction of those who could be helped. So, I'm now focussed on turning this into an online programme.
Now, I'm not the pushy type, and I'm not going to tell anyone they should do this vital planning work if they don't want to.
It's really up to them, and while it would be lovely to think that my conversations have spurred lots of people into action – if only to see another financial life coach or adviser, to sort out a sensible plan, sadly, I know that this is not the case.
Most people don't deal with their financial plans.
They stay stuck on this issue and leave it on the 'should do' list… until it's too late.
We have the data that confirms this.
Here's the deal
To achieve a whole lot more – for yourself and your loved ones.
Throw away any 'should do' ideas right now
Instead, start to draw up a list of the things that you 'could do' – if you had the time and the money.
List what you really want to have, or become, or do in the future – for yourself or your loved ones.
Now label everything on your new list in one of three ways:
Category A: Urgent and important tasks that you will complete
Category B: Other important tasks that you must and/or seriously want to complete, but are not urgent right now.
Category C: Other stuff you 'could' do at some point in the future.
You could even do away with Cat. C if you like, after all, those tasks are not really necessary are they?
That said, I like to have a 3rd category of tasks – for parking ideas for the future.
Anyway, if you've got your financial life planning in category A or B and you'd like to get started on it be sure to sign up to my newsletter to hear when my online course is available or e-mail me on hello@paulclaireaux.com if you're interested in coaching.
What I can promise you is this:
I will not tell you what you 'should' do – that's not coaching.
This is how real coaches operate:
So, if we worked together, I would help you to:
Uncover or rediscover some of those important things you 'could' do.
Explore the best ways of achieving your goals.
Understand the pros and cons of each option facing you- so that you can make better decisions.
Support you to achieve more of the things that matter to you.
And, if I can't help you, I'll suggest ways to find someone who can.
For more on what good coaching looks like, read this.
Don't worry – you're in good company
The fact is that most people struggle to prioritise their important life goals – and perhaps even more so today in our 'always on' world.
So, give this a go.
Try replacing the word 'should' with 'could' in your to-do list – it's a wonderfully liberating start to this exercise.
Give your to-do list an urgent/important clean up too – using those A, B, C categories listed above.
And, if you're considering a big change in your work life, try these 12 ways to decide what could work for you.
Do you need help?
If you'd like some coaching help (someone to bounce your ideas off who will challenge you to make better decisions) please be careful who you work with.
The skills, knowledge and experience of coaches vary enormously, and their fee levels are not necessarily correlated with the value they add!
If you want to know what a good coach looks like, try this Insight, and if you believe I could help you, let's chat about that.
Hope that's been useful, and good luck on the next stage of your journey.
Thanks for dropping in
Paul
For more ideas to achieve more in your life and make more of your money, sign up to my newsletter
As a thank you, I'll send you my '5 Steps for planning your Financial Freedom' and the first chapter of my book, 'Who misleads you about money?'
Also, for more frequent ideas – and more interaction – you can join my Facebook group here
Share your comments here
You can comment as a guest (just tick that box) or log in with your social media or DISQUS account.